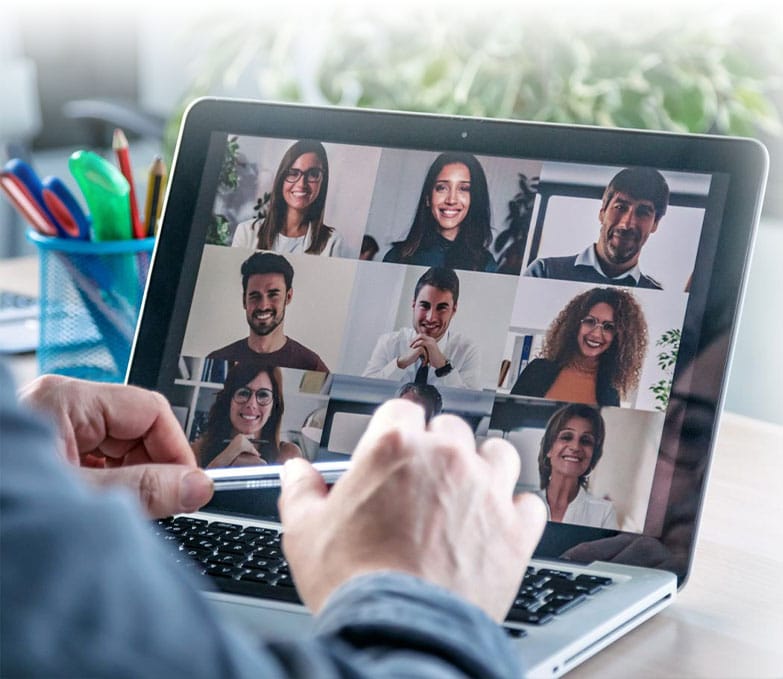 How do you help someone with attachment trauma?
DARe LIVE 3-DAY INTENSIVE WORKSHOPS
Hands-on workshops where you learn how to apply concrete skills, interventions and corrective experiences to your clinical sessions.
BECOME A DARe TRAINED PROFESSIONAL
Using the framework of Dr. Diane Poole Heller's powerful, proven and pragmatic DARe approach (Dynamic Attachment Repatterning experience), we offer a series of live, online workshops taught by experienced DARe faculty.
Over the course of 3 days, participants learn how to integrate and apply attachment and trauma principles, techniques and corrective experiences to their everyday clinical practice.
All of our DARe Live training provides a sound theoretical understanding of both early childhood and adult attachment. 
What sets this training apart, is that it moves beyond theoretical concepts to give both novice and experienced practitioners the tools they need to improve communication, deepen intimacy and help heal early attachment wounds and trauma in any relationship.
Your clients need help now more than ever before. And while each healing journey can be difficult––just as often––it can be life-changing, powerful and affirmative. 
But you need more than theory to get to the root of unresolved trauma to help yourself and others heal attachment wounds more effectively…
UPCOMING ATTACHMENT & TRAUMA TRAINING
Learn the basics of attachment system dynamics, so you can get to the root of unresolved trauma to help yourself and clients address negative patterns that undermine connection and intimacy in adult relationships.
This foundational workshop for the DARe series of live trainings helps you understand the origins, patterns and dynamics of early attachment wounds, which are later "lived out" in our adult relationships.
Explore how insecure attachment adaptations––avoidant, ambivalent and disorganized––can influence and impede intimacy and connection in our adult relationships with partners, parents, children, friends and colleagues.
You'll gain essential skills you need to help yourself and your clients develop deeper connection, meaning, joy and intimacy in adult relationships by working to break unhealthy patterns, restore secure attachment and heal early attachment wounds.
What's covered?
How to identify and distinguish secure, avoidant, ambivalent and disorganized attachment adaptations.

 

How over-coupling dynamics in early childhood "family of origin" attachment patterns affect adult relationship patterns and behaviors.


Which corrective experiences can help resolve fixed insecure attachment patterns and support healing from emotional wounds.

 

How to restore secure attachment in a therapeutic setting more easily and effectively as you help clients repair and heal their early attachment wounds.
Learn how to combine attachment theory with a practical, skill-building approach to help adults and couples remove destructive patterns––and embrace positive ways of perceiving, behaving and interacting.
This course builds on the foundational training learned in Level 1: Fundamentals of Attachment Styles. You'll take a deeper look at how attachment system dynamics shape communication, behavior, emotions and intimacy.
Learn how to recognize and address challenging relational dynamics (in yourself and your clients) to address early attachment wounds and create deeper connection, meaning and fulfillment in any adult relationship.
What's covered?
How to identify and understand unconscious attachment dynamics that block our capacity for intimacy in adult relationships––and how to overcome them in order to achieve better communication.


How to 'excavate' early childhood attachment wounds and simultaneously track both secure attachment and the emotional wound to foster a healthy relational space that helps clients heal.


Which corrective experiences can be applied to the appropriate insecure attachment adaptation, and how to track and loop back and forth between the wound and the resource.


Embody information and theory with break-out group sessions that support learning and allow students to model and practice skills to the training can be integrated into therapeutic sessions easily and effectively.


Which tools can help you evaluate clients' attachment adaptation and evaluate client progress as they move towards a more secure attachment style.



How to strengthen and restore secure attachment skills in yourself and your clients.
Discover practical tools, skills and strategies that activate the brain's innate neuroplasticity to help you and your clients cultivate inner resources and promote repair, resilience, secure attachment and post-traumatic growth.
The link between brain development and early attachment experiences can serve as an important clinical resource for healing and transformation in adult relationships.
Because we are genetically hardwired, neurobiological beings––we are continually sculpted, shaped and reshaped by our experiences. And because we are also born with the innate drive and capacity to bond and attach at birth, our brains are shaped by our interactions with the world and the people in our lives. 
Our neurobiology forms the template that determines how we explore and interact with our environment, while the environment also shapes those same neural structures. 
This course gives you a thorough understanding of how neurobiology relates to the attachment system. 
You'll learn concrete strategies and a more precise, efficient framework that helps form and shape new––more resilient and adaptive––neural pathways that break unhealthy patterns and support healing from unresolved trauma and early attachment wounds.
What's covered?
Learn how an understanding of neurobiology can help you recognize and identify insecure attachment behaviors and patterns in adult relationships.


Get a complete overview of how the autonomic nervous system develops and functions.


Learn which types of clinical interventions and corrective exercises can contradict the past and shift painful memories to move yourself and clients towards a healthier, secure attachment system.


Discover the role neurobiology plays in the development in both language and attachment––and what occurs as the brain tries to communicate in an insecure attachment adaptation.


Learn how to track and regulate your own arousal and activation when working with clients, so you have a better capacity to stay attuned to your clients' emotional needs.


Practice exercises, so you learn how to presence secure attachment, refine relational attunement and support any attachment style in feeling safe and heard.
Learn how attachment theory and various therapeutic techniques and perspectives can be integrated to address complex trauma states and abuse dynamics.
When encountered in early life, terrifying or dangerous circumstances can contribute to a disorganized attachment adaptation. Children, and later on, adults may develop affect regulation issues including poor social skills, attention/learning/developmental deficits and/or a lack of coherency. In some cases, a person may become angry, aggressive with others or exhibit the same out-of-control/controlling, chaotic, scary or scared behaviors they experienced with their perpetrators.
The complex, wounding relationship that exists between victims and their perpetrators can present unique challenges for therapeutic professionals in clinical practice. For example, the intensity of an invasive sexual or violent encounter can create strong, disabling relational issues for victims––resulting in a loss of differentiation, a coupling of rage and powerlessness, or even a need to re-enact the victim and/or perpetrator identity. 
As therapists, we need a practical, integrated, comprehensive and dynamic approach that can be used effectively (and consistently) to help clients address trauma and rediscover secure attachment…even with our most difficult cases.
This course helps you align and integrate various clinical practices, perspectives and modalities to address the challenges of complex trauma, including disorganized attachment adaptations and victim-perpetrator abuse dynamics.
You'll gain important therapeutic skills that help you and your clients alleviate unnecessary suffering, return to a sense of safety, promote empowerment and restore a connection to the self and others.
What's covered?
Discover how healing the power wound can allow clients to return to their core intactness as they rediscover and embody secure attachment.
Learn how to work with power wounds by separating attachment needs from the need to self-protect.
Learn how to identify and recognize both the primary and secondary attachment systems so you can use the relational field to excavate a healthy relational matrix and create empowerment, trust, protection, safety, connection and clarity in a therapeutic setting.
See and practice corrective experiences and learn how to install the Protective Ally and Competent Protector.

 

Learn how to reverse immobilization and a need for dissociation, including how to reintroduce threat safely without triggering additional responses.

 

Deepen your understanding of boundary rupture and repair, so you can restore a sense of safety in the relational field.

 

Explore how to work with victim-perpetrator dynamics and help disorganized attachment adaptations recover from the devastation of abuse.
Diane Poole Heller Ph.D. is an internationally recognized speaker, author, and expert in the field of child and adult attachment theory as well as trauma resolution. Her expertise in trauma healing has benefitted survivors and families of 9/11 and the Columbine shootings, making her a highly sought-after consultant, speaker, and presenter for organizations worldwide.
Diane developed her signature series on adult attachment called DARe (Dynamic Attachment Re-patterning experience) which is also internationally recognized as SATe (Somatic Attachment Training experience). Her work with adult attachment has forged a path for adults with childhood attachment injuries to develop Secure Attachment Skills (SAS) that lead to more connected and fulfilling adult relationships. She believes that by healing ourselves we heal our families, our communities, and the world as a whole.

Help Clients Heal From Trauma
What if you could draw from attachment theory to support healing and restore secure attachment for yourself and others?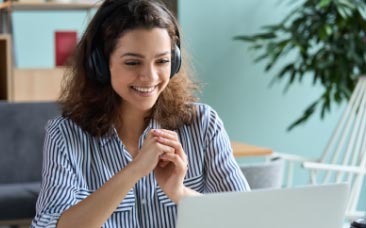 Attachment & Trauma Mastery
In a hybrid approach to learning, our 6-week Attachment & Trauma Mastery course series combines self-paced online learning with LIVE training led by Dr. Diane Poole Heller.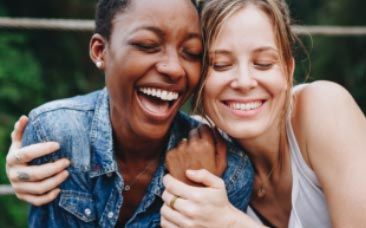 Therapy Mastermind Circle
Join an online monthly program where we explore relevant topics, share expert learning and gain practical skills to help you and your clients grow and thrive.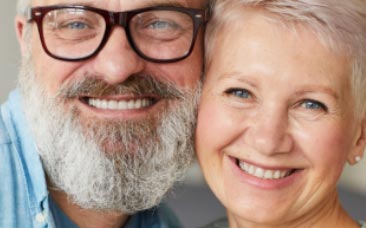 Advanced training for clinical professionals––master a dynamic framework that transforms your ability to resolve trauma and help people heal more effectively.
"I felt so safe in the learning environment that it allowed me to play with attachment theory and really develop my skills. I can't say enough about the training. It really brings a new level of understanding about myself and how I interact with others (which was always kind of a mystery in the past)."
"I chose the DARe program because I was doing a lot of work around intergenerational healing. One of the things I got from this work was a sense of pacing… creating a spaciousness around working with clients and asking questions… allowing people to have the time they need to respond thoughtfully and intuitively. I'm already seeing how this can help me in my client work and how it can expand my practice. It's also going to help me in my interpersonal relationships…with my partner, my friends and others."
"And the piece that surprised me was the Zoom training! I was a bit apprehensive about being able to stay engaged, and not be exhausted or wanting to tap out—but it was wonderful! I felt like I could take care of myself during the training…and there was the flexibility. I loved the breakout rooms because you could just practice what I'm virtually doing in therapy anyway."